ORTHODONTIC APPLIANCES
Orthodontist in Corfu
BRACES
The braces have slots in which the orthodontic wire, that is also responsible for the tooth movement, is tied. The orthodontic wire is made from specialized alloys, such as Nickel-Titanium, or stainless steel.
The wire is tied with another thinner wire or special elastics to the braces, and the pressures created by the tightening of the wire cause the teeth to move.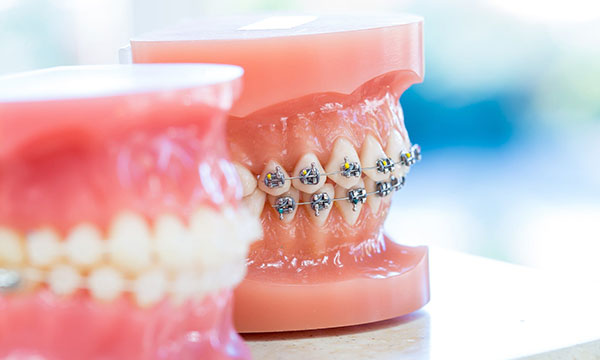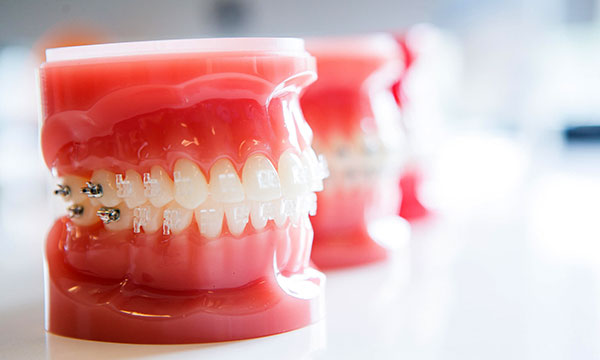 CLEAR / CERAMIC BRACES
Clear braces are constructed from plastic or ceramic materials and are more aesthetic compared to metal braces. The difference in construction material does not affect the efficacy of treatment.
TRANSPARENT ALIGNERS
Orthodontic treatment with invisible, removable aligners, instead of traditional fixed braces, is a relatively recent method. The teeth of the upper and lower jaw are digitized, and the dental movements from the beginning to the end are planned according to the needs of the treatment and instructions of the orthodontist. With the orthodontist's approval of the treatment plan, a series of transparent aligners are printed, which gradually move the teeth to the desired positions. The patient is instructed to wear the aligners at all times, except during eating and brushing. The aligners are changed approximately every 2 weeks.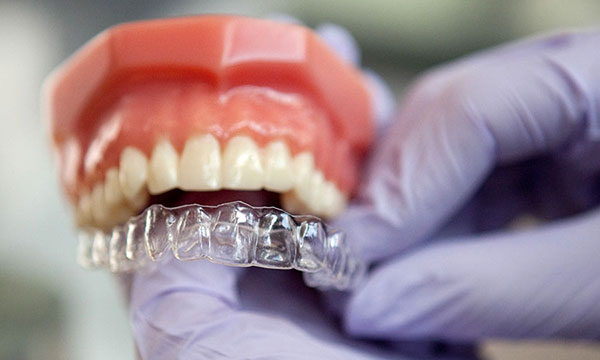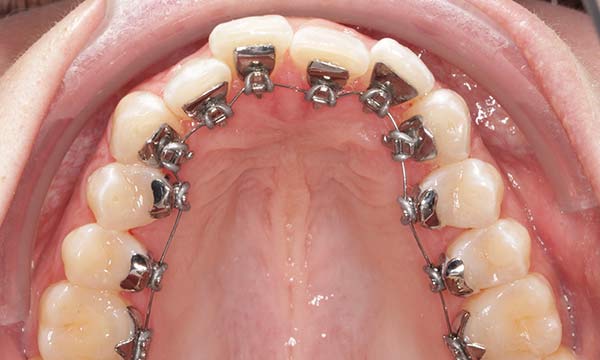 LINGUAL BRACES
Lingual braces are made of metal and are fully customized with the help of robotic technology. Lingual braces are considered the most aesthetic choice.
SELF-LIGATING BRACES
The difference with classic braces is that this system does not use elastic ties, but a rolling mechanism that secures the wire inside the bracket. Its most important advantage is the faster change of the wire.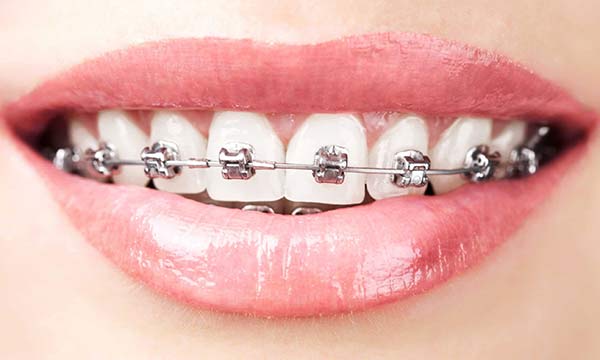 MAINTAINING ORTHODONTIC RESULTS
Orthodontic retainers are placed during the last phase of the treatment and after the teeth have been moved to the desired positions. The retainers can be removable or fixed. In most cases, permanent and significant improvement is achieved. The use of orthodontic retention significantly reduces post treatment changes and maintains the positions of the teeth after treatment.The teeth, however, do not cease to be members of the human body and are also subject to some changes over time.
FIXED RETAINERS
Fixed retainers are nothing more than a wire glued on the teeth we want to stabilize. The wire is placed on the inside of the teeth and is not visible.
REMOVABLE RETAINERS
Removable retainers are bulkier and are usually partially visible. The required wear time of the orthodontic retainers varies from case to case.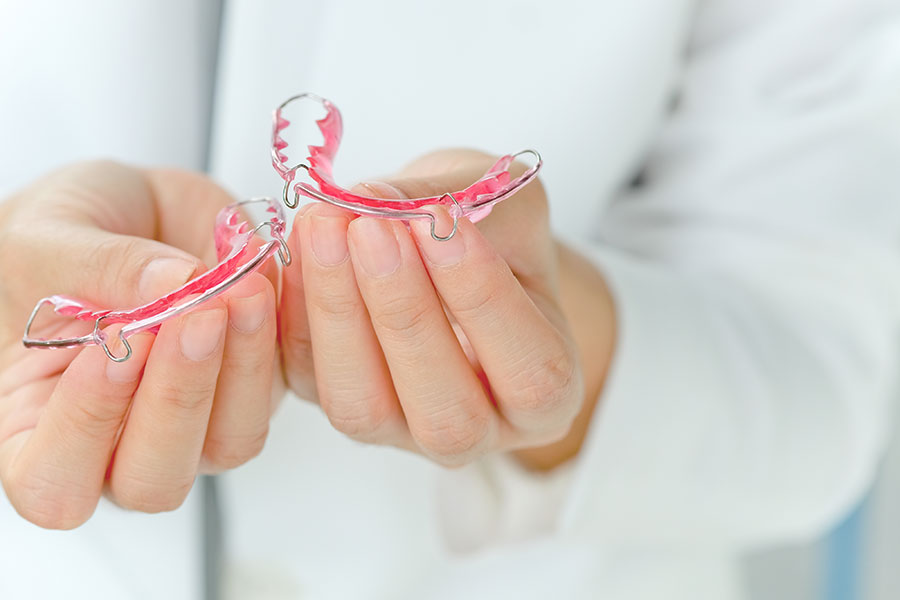 SCHEDULE AN APPOINTMENT
Make an appointment now to discuss your concerns in detail and begin the individualized treatment that meets your needs.
+30 26610 35087